The Euro-Treka is Moto-Trek's premium motorhome, exclusive hand built in the UK. It is available in 3 different layouts and an elite specification. This beautiful motorhome range is designed to meet your every requirement. Finance options are available.
The Euro-Treka offers signature slideout side living area providing the ultimate in luxury travel.
The large rear bedrooms with a choice of an island bed or a fixed double bed in the slide-out side provides plenty of storage.
The Euro-Treka G provides a garage area beneath the double bed for all those extra leisure items you wish to take with you.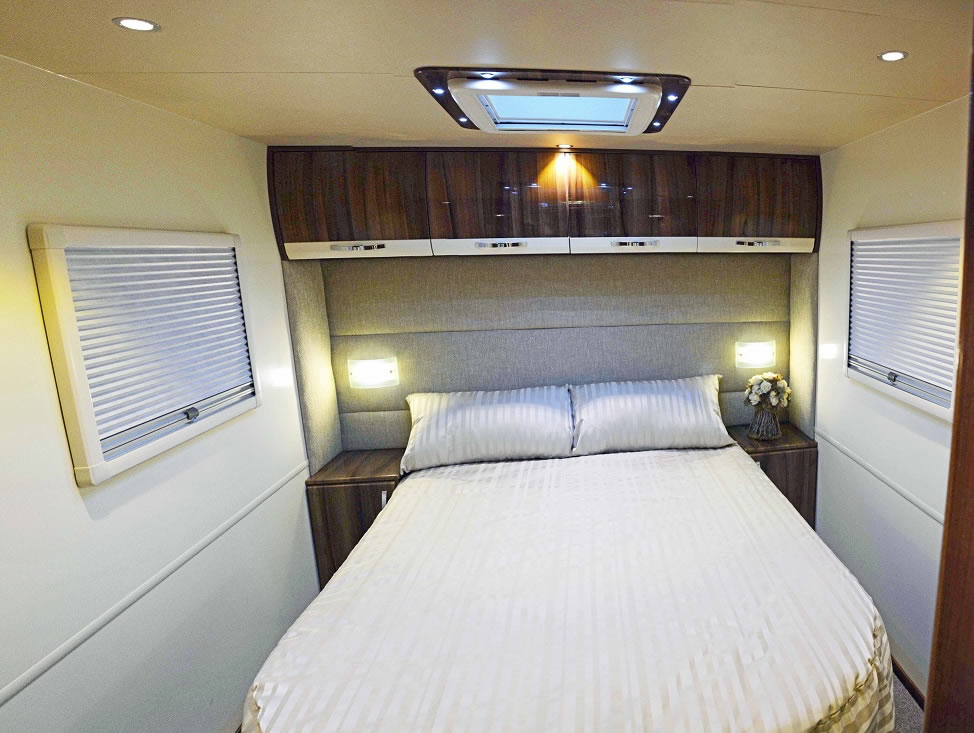 Separate built-in shower and toilet areas divide the living and bedroom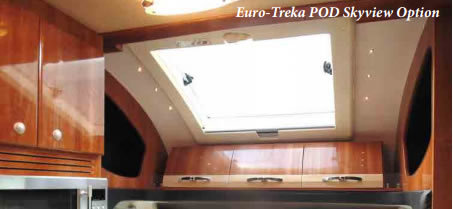 The choice of the over cab pod provides the option of sleeping additional guests or extra storage units.
The sleeper pod generates an additional sleeping area over the cab, whereas the low line pod provides extra storage cupboards and a sky view.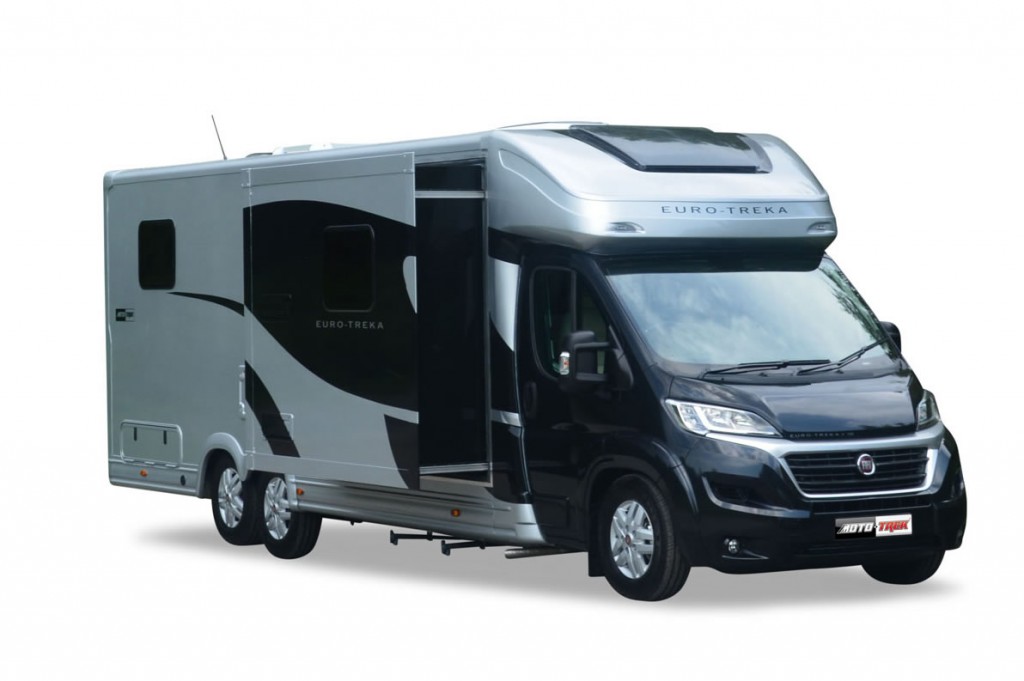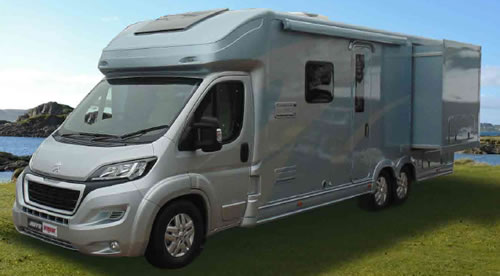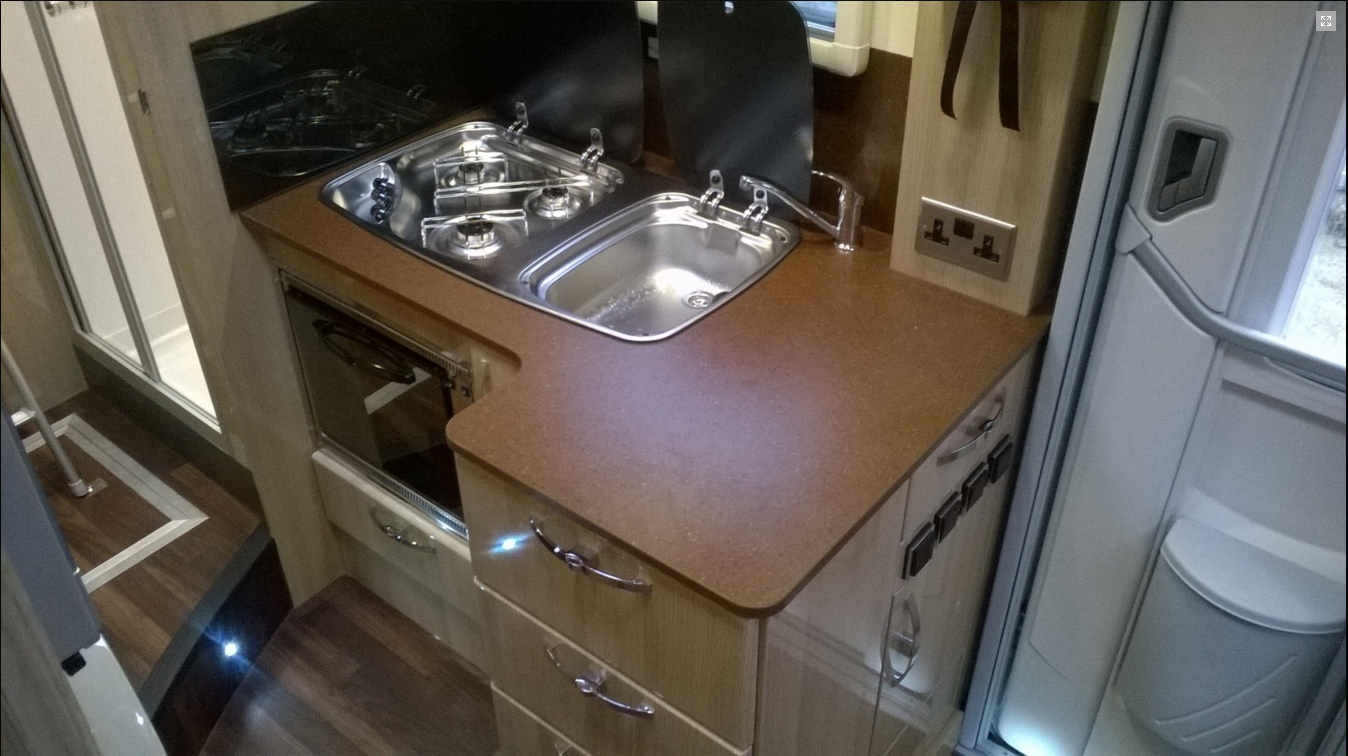 The large kitchen offers ample storage space incorporating a fridge, oven, hob and microwave, making it the perfect combination for entertaining.
The comfortable seating area provides a large dining area which can also converts into a large guest bed.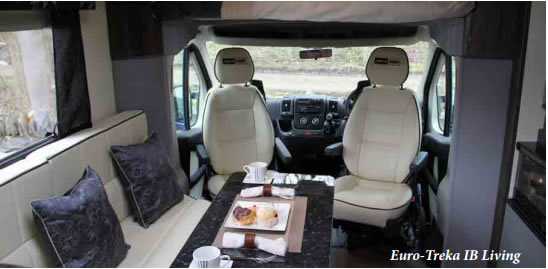 The final design is influenced by your own personal choice of woodwork finishes and upholstery, options can be seen below or downloaded/viewed from the Personalisation Page of the Moto-Trek Brochure.
Download/View the Standard Specification for the Euro-Treka from the Moto-Trek Brochure 
There are also other optional extras available such as multi media, security, safety and power upgrades.
There are currently 3 different models in the Euro-Treka range each with a different layout, Euro-Treka IB, Euro-Treka QB and Euro-Treka G. See below for their layouts and more information: